How to find local help you can trust.
There is no "one size fits all" blueprint to caregiving for an aging loved one. Every family must look at time, money, and proximity to determine their plan. If you are caregiving from a distance there is a unique set of obstacles to overcome. Long distance care plans require local trusted resources and your parents' willingness to accept help. (Jump to Lessons Learned)
There is an entire profession dedicated to serving as local trusted resources. Aging Life Care professionals, previously known as Geriatric Care Managers, are individuals with a nursing or social work degree that often have additional schooling or certification in geriatric care and/or specific health related certification such as cardiac care.
These professionals act as medical, health and sometimes financial fiduciaries. A fiduciary taken from Latin for the word "trust", means "person or business has the power and obligation to act for another under circumstances which require total trust, good faith and honesty".
Individuals who provide these services pull information together, conduct assessments and share that with family, doctors, and other resources. They work as both an informational conduit and as educators for the client and their family. As a consistent member of the care team they have a handle on the entire healthcare continuum, and an understanding of the healthcare processes and systems. When the unexpected phone call comes that a rehab or hospital release is eminent and you don't think it's wise, a professional can guide you on who to talk to and what words to use to ensure your family member is not released too soon.
Services they provide can include:
Accompany to doctor appointments
Keep on top of home safety and medication with assessments and reviews
Create and oversee care plans
Make spot check visits to home or facility to ensure your loved one is thriving
On call for an emergency
If you are considering hiring a professional to manage your parents' care, there is a process. Once initial contact is made by the senior or family member, they need to understand your situation. This "getting to know one another" phase will take more than one meeting. Family members that can attend these meetings, are welcome (with the senior's permission). The focus should be on your senior's wants, needs and goals for the future. The answer they should be working towards: "How do you want to live your life now and as you continue to age?"
"Getting to know you" – expect questions on:
Medical history, general health and concerns:

"What are your three biggest concerns right now?" "What help are you currently getting?" "Why are you seeking help or additional help now?"
What medical legal documents are in place?

Details on your financial situation to determine services and resources that will be recommended, including what financial and legal documents are in place.
Details on your living situation, including house setup, and who the key people are in your world.

"Who are family, friends, clergy, caregivers that play a role currently?" "What help are you getting from them and how close do they live to you?"

They will run initial mini health assessments: mental status, social, cognitive, pain, and balance. Expect these health assessments to be re-run on a set schedule. And expect the plan to change as health and circumstances change.
This is a very intimate relationship, so trust is key:

You want to take the time to match personalities, both your senior's and yours, with the person you are hiring.

Be an informed consumer and interview more than one company.
Key questions for you to ask:
Who is on your staff? What are their experience and credentials? How does the skill sets of your staff complement one another?
What do you see being included in my care plan and who is responsible for it?
Do you have another care plan ready if circumstances change and the initial no longer works?
Who are you in partnership with?

What organizations/ resources do you partner with currently?
Do you get a referral fee from any of these partners?

What is your fee structure?

Is it hourly?
Is it a flat fee? Is the flat fee frontloaded?

What is your availability? Do you have resources locally, across the state or interstate?
How often do you update the family?
Right now, mom is in her home with a live-in caregiver. It is what she wants and what I want for her. But our plans may change. If I was looking for a "trusted advisor" I would want the following:
Deep, local connections who consider themselves family surrogates
Impartiality to the resources we may have to choose
Desire to understand our family values
Work as the voice of mom in that they are able to express her wishes, needs, and wants, but respects my role in the family, keeping me informed
Ability to clearly interpret our medical choices so we can make an informed decision. Given that these are often loaded conversations, we want a partner that can be logical, unemotional, and gives us the family time and space to process our choices.
Aging Life Care Association website. Click on "Find An Aging Life Care Specialist" and type in a zip code. The default is 25 miles, but to find local resources that will know your area intimately, you can try a smaller radius.
"Look for company that has no alliance with any organization, or if they do, it should be disclosed. Look for a company that is dedicated to restoring "family balance", that is parents retain power and control which gives them dignity. This allows children to return to the role of son or daughter." Chris Kellog – Nightingales NJ
If the care plan includes the need for rehab or assisted living. don't be taken in by the facility. Too often people judge the quality of care by the number of chandeliers.
Careful of the term "care manger", it is becoming more generic, with facilities using it to define employees that are not ALC professionals.
Even if you live close by, it may be in the best interest to have a dispassionate third party in this role. Family members are restored to role of son or daughter while being kept informed of medical information and decisions the parent(s) is making. This brings everyone peace of mind.
Disclaimer: The material in this blog is for educational purposes only. It is not intended to replace, nor does it replace, consulting with a physician, lawyer, accountant, financial planner or other qualified professional.
With thanks to my collaborators: Kelly McNamara RN, LHNA and Chris Kellog, LSW of
Nightingale NJ
. Both are Aging Life Care professionals.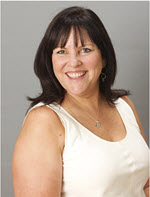 Kelly found her calling when she began working in a nursing home, which led her to become a Nursing Home Administrator. Working with her siblings to help her mother as her Alzheimer's disease progressed, brought her to the mission of helping families support one another with love and unity through each stage of life.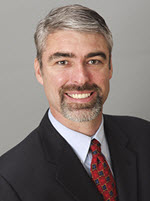 Chris has over 15 years' experience in long term and subacute care. He has an MSW in Gerontology from Boston University and is a NJ Board Certified Licensed Social Worker. During this time Chris became increasingly concerned about the ability of older adults and their families to meet the challenges they face upon returning home from a facility which lead to he and Kelly founding Nightingale NJ.