"Ordinary People With Extraordinary Caregiving Experiences."
I recently had the privilege of being interviewed for the "Eldercare Illuminated" podcast by Lenore Tracey. Lenore is Eldercare Practice Leader at Torchlight.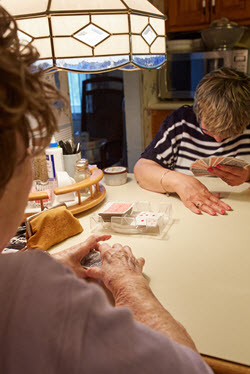 During our time together, we touched on the many ways that slowing down as mom's caregiver has helped our relationship, changed the way we interact, and helped combat the isolation mom feels. An unexpected impact is how I have influenced her live-in caregivers, helping them to slow down as well.
To listen to this freewheeling interview that discusses lessons learned during five years as a caregiver, click here: The Art of Slow Caregiving.
Disclaimer: The material in this blog is for educational purposes only. It is not intended to replace, nor does it replace, consulting with a physician, lawyer, accountant, financial planner or other qualified professional.