The intersection between LTC Services and LTC Insurance.
Discussions about long term care insurance are occurring in places as diverse as the golf course, in the Wall Street Journal, your doctor's office or book club, a dinner out with friends, or an elder law office.
This article, first in a series on long term care, gives a general overview of long term care services, and of long term care insurance.
Going forward we will look at:
What is long term care insurance (LTC)?
How does LTC work with our current laws, and Medicare and Medicaid?
What are the benefits and disadvantages of this coverage?
What should you know as an intelligent consumer or caregiver if:

You or a family member has this type of insurance policy
You or a family member is considering purchasing it
Long Term Care:
Long term care refers to a wide range of health-related social services and professional care provided formally or informally. It is care which provides preventative, rehabilitative, therapeutic, supportive, and maintenance care for individuals at any age, who have certain functional impairments.
These impairments are usually defined as inabilities to perform activities of daily living for more than 90 days due to a chronic physical and/or mental condition. Long term care can be provided in one's own home, a rehabilitative setting, a convalescent or nursing home, a personal care facility, or in an adult care setting.
Long Term Care Insurance:
Long term care insurance means an insurance policy or rider which will provide coverage for at least 12 consecutive months in a setting other than a hospital. The services provided by such insurance generally are defined as chronic conditions and include medically necessary diagnostic, preventative, therapeutic, rehabilitative, maintenance or personal care.
What is not considered long term care insurance are insurance policies offered primarily as a Medicare supplement, basic hospital or medical/surgical expense coverage, disability income, etc.  These types of contracts provide benefits for "acute care" rather than chronic conditions.
Although long term care insurance was first introduced over 30 years ago, it is a relatively new type of private insurance. The products available currently offer an enormous variety and comparing "apples with apples" is a relative impossibility.
Long term care insurance can be:
Nursing home only products
Comprehensive plans paying for care in a variety of settings
Riders on life insurance policies
A combination universal life insurance/long term care plans
A combination annuity/long term care policy
Even when you have determined which of the previously mentioned types of policies you are interested in, there are numerous variables to choose from including:
How long the policy will pay for care
How much per month the policy will pay
Whether or not you choose inflation protection and, if so, what percentage inflation protection that will be (1%, 2% 3% 4%, %5) and then whether it will be simple or compounded inflation protection
The length of the deductible period
Any riders you may wish to consider
And, if that weren't enough, there are variations from state to state as well.  What is available in one state may not be available in another (although once a policy is purchased it can be USED in any state).  For this reason, it is imperative to explore options very carefully and work with someone you trust that has expertise in long term care insurance contracts.
A good long term care insurance policy can accomplish many important things:
Relieve a potentially large financial burden
Provide flexibility and choice of care options
Protect an inheritance
Provid peace of mind for the patient, caregiver and family and sometimes protecting a lifetime of savings.
Indeed, although we may have little control over whether we or a loved one may need long term care in the future, we DO have control over some of the financial aspects of long term care if we address this BEFORE the problem occurs. Some of the following statistics regarding the frequency and cost of long term care should alert us to the importance of considering these issues sooner rather than later:
70% of single people who enter a nursing home are impoverished within one year.
50% of all couples are impoverished within one year of one spouse entering a nursing home.
Private nursing home rooms in New Jersey cost an average of $118,900 per year ($326 per day) in 2016.
There is a 70% probability that an individual over age 65 will become cognitively impaired or unable to complete at least two activities of daily living- including dressing, bathing, toileting, transferring or eating over his or her lifetime.
Unquestionably, as we tend to live longer and medical knowledge continues to improve, long term care will continue to be a reality we all must face.
Next, we will take a look at what current laws and government safety nets are already in place to help address this long-term care reality.
With thanks to contributor Carol Einhorn of Trisure Group.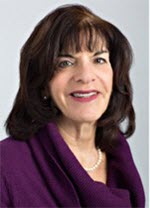 Carol G. Einhorn is a nationally known long-term care insurance specialist. She is principal, along with her husband Jules, of TriSure Group, an insurance firm that focuses on life insurance, disability and long-term care.
Carol lectures frequently to groups of seniors and health administrators concerned with the issues of long term care, Medicare and Medicaid and has authored a number of articles on these topics. Also, she presents seminars to accounting and law firms and has been a guest on a variety of radio and television programs. She has served as a consultant to many major insurance companies and has testified as an expert witness before the Pennsylvania State House Insurance Committee.
She says: "My best attribute is that I am a good and compassionate listener and I apply my 25+ years' experience in the long-term care industry to help solve problems for clients."
Carol can be reached at:
P.O. Box 220
Langhorne, PA 19047
267.852.0222
Disclaimer: The material in this blog is for educational purposes only. It is not intended to replace, nor does it replace, consulting with a physician, lawyer, accountant, financial planner or other qualified professional.