What is the difference between all these care facilities?
When you are ill, or recovering from being ill, chances are you will spend time in what healthcare terms "A Care Facility".
The highest level of care is found in an Acute Care Hospital. If your health issues are resolved, you are discharged to home with no additional care needed.
If you do need additional care, the care team (MD, RN, Occupational Therapist (OT), Physical Therapist (PT), Speech Language Pathologist (SLP) determine the type of additional care needed and the best place to receive that care. The care team looks at several factors to determine if you will go home with help from a home care agency such as VNA, Bayada, Meridian etc. under Medicare A, or B, home with outpatient therapy or get discharged to another facility
Understanding the alphabet soup of care facilities:
Acute Care Facility – Hospital
The road to recovery starts here. No matter why you went into the hospital, discharge occurs after you are deemed medically stable. A discharge team determines when you are medically stable or when you no longer need the intense level of care given in the hospital. This is where it gets sticky. Once deemed medically stable, discharge notification can happen very quickly. You may only be given a couple of hours to take your loved one home or decide about the next care facility.
Being placed in a lower level care facility after a hospital stay depends on the answer to these questions:
What is your loved one's medical status?
How much time in rehabilitation activities can they tolerate?
Is there room availability?
Can the care facility handle the level of care your loved one needs (vent, wound care, etc.)?
Does the facility take your loved one's insurance?
Can they return to home safely?
NOTE: Ask your MD early in the hospital stay, if your loved one has been admitted or if they are under observation status. To qualify for rehab placement or homecare, admittance with a 3-night hospital stay is required. Without meeting these requirements, Medicare will not pay for additional care at home or another care facility. By law the hospital must notify you within 24 hours that you are in observation status and what that means. In addition, start a conversation early in the hospital stay about when they expect to discharge.
Acute (or Intensive)- Rehabilitation Facility (IRF)
To qualify for additional care at this type of facility:
Your loved one must tolerate 3 hours of skilled therapy a day
Need skilled nursing care
Need a physician to see them daily
Discharge from an Acute Care Rehabilitation facility does not occur when you are "back to normal" or can walk again. Discharge occurs when:
Daily visits by a physician is no longer needed
Your loved one can be managed at a less acute level of care
If there is a plateau in progress
The patient is not tolerating three hours of rehab. If a patient is not tolerating 3 hours of rehab for more than 72 hours Medicare will not pay the facility. Therefore, individuals who refuse rehab sessions or fatigue easily may not qualify for an Inpatient Acute Rehabilitation (IRF) stay.
Discharge from acute care rehab can be to a facility with less level of care or to home with homecare, outpatient or no services. Like the acute hospital stay, a discharge team can determine when and to where you will go. It is important to collaborate with the care team from the first day of admission, so you are not surprised by a discharge. Therapy services include: OT, PT, and Speech.
Subacute Care Facility – Rehabilitation (SAR)
Patients discharged to a subacute care facility are less sick, but still require skilled nursing or rehabilitation. They do not need to see a doctor daily, but a doctor can be reached if necessary. Therapy services include: OT, PT, Speech. The frequency of therapy is based on need. It can be as little as one time per week or for up to 3 hours/ 5 days a week.
Skilled Nursing Facility – SNF
Many skilled nursing facilities have subacute rehab beds licensed within them. They are often housed in facilities that are qualified as long-term care facilities as well. The qualifications remain the same as a SAR, a skilled nursing need is present.
Long Term Care Facility – LTC
This is often called nursing home care. Some clients transition from SNF to this level of care if their care needs exceed what the family can support at home. There are state qualifications for nursing home placement.
Long Term Acute Care Facility – LTAC
Discharge to an LTAC facility requires:
A physician has determined that the patient requires acute care services
A daily physician intervention is needed to manage multiple acute, complex needs
Needs of the patient cannot be effectively managed at a lower level of care.
Dr. Claire M. Mulry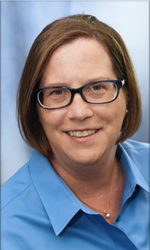 Claire M. Mulry, OTD, OTR, CAPS, is an Assistant Professor in the Department of Occupational Therapy at Kean University and co-founder of Independent Domain, LLC an aging in place consulting company. Dr. Mulry has practiced as an occupational therapist for over 21 years. She has experience in aging in place, adult acute care, acute rehabilitation, sub-acute rehabilitation and geriatric home care. Claire specializes aging in place consulting, community programming, community mobility, adult acquired brain injury, environmental modifications and home care. Dr. Mulry is the creator of the Let's Go Community Mobility program. She received her Certified Aging in Place Specialist (CAPS) certification from the National Association of Home Builders in 2009 and is certified to deliver the evidence-based Skills2Care™ program by Jefferson Elder Care. Claire is a certified CarFit technician and event coordinator by the American Association of Retired Persons, the Automobile Association of America, and the American Occupational Therapy Association. She has presented internationally, nationally and locally. Her peer reviewed articles have been published in the American Journal of Occupational Therapy, Topics in Stroke Rehab, Occupational Therapy in Mental Health, Physical and Occupational Therapy for Geriatrics and OT Practice magazine and Special Interest Section Newsletters.
NOTE: Where it can get confusing is one facility can have licenses for different type of beds. For example, you can be placed in a sub-acute care rehab facility, no longer need rehab, but still need wound care. You would then be moved within that facility to a SNF bed. Eventually, as skilled nursing is no longer needed, you can be moved to an LTC bed. All this moving around in one facility hinges on bed availability.
Note: Medicare rules are complex and can change. Be sure to research your particular need and discuss your situation with your doctor and Medicare.
Disclaimer: The material in this blog is for educational purposes only. It is not intended to replace, nor does it replace, consulting with a physician, lawyer, accountant, financial planner or other qualified professional.