Medicare Advantage plans provide Medicare benefits for millions of seniors that use Medicare for their healthcare needs. For the majority of Medicare Advantage enrollees, their coverage takes care of their needs, and they have few issues with the coverage. Unfortunately, there are times when a procedure or service can be denied.
Today we're going to discuss what it means to have a Medicare Advantage plan; how Medicare Advantage plans differ from Original Medicare. Then, we'll cover why beneficiaries are being denied coverage, and what you should do if you or a loved one has been denied coverage.
What is a Medicare Advantage Plan?
Medicare Advantage plans are Part C of Medicare. They are all-in-one coverage options that allow you to receive all your Medicare benefits in one plan. These plans are administered by private health insurance companies such as Humana, Aetna, and Unitedhealthcare.
Medicare Advantage plans are network-based plans that have a non-medical plan administrator that reviews the coverage and can approve or deny services. They can also require that different treatment options are tried prior to the one your doctor recommends.
These plans are growing in popularity because of low to no premiums, and robust benefits. Many include coverages and plan extras that are not included in Traditional Medicare. Because of this, more and more enrollees are choosing to enroll in Medicare Part C.
What's the difference between Original Medicare and Medicare Advantage?
Original Medicare is health insurance for Americans that are 65 and older or under 65 that qualify due to certain chronic health conditions and disabilities. Original Medicare has two parts called Medicare Part A and B. To get prescription coverage along with Parts A and B, beneficiaries must enroll in a Medicare Part D prescription plan.
With Original Medicare, you don't need referrals or have network restrictions. You simply call the healthcare provider you choose and schedule an appointment. The biggest drawback to staying with Original Medicare is that your potential out-of-pocket costs are not capped. In addition, you're required to pay 20% of the cost of services, so you can't easily predict the costs of your healthcare.
The biggest differences are listed below:
| | | |
| --- | --- | --- |
| | Original Medicare | Medicare Advantage |
| Network Restrictions | NO | YES |
| Cap on what you pay | NO | YES |
| Includes Drug coverage | NO | YES in most cases |
| Additional Non-Medically Necessary Benefits | NO | YES in most plans |
Why are qualified beneficiaries being wrongfully denied necessary care?
Recently the inspector general's office for the Department of Health and Human Services issued a report outlining their investigation of 430 Medicare Advantage plan denials. It was discovered that 13% of the denials were actually medically necessary. They estimated that potentially 85,000 prior authorization cases may have been improperly denied.
What can someone do if their care is denied?
The most common healthcare services are denied with MRIs and CT scans. The next category was being sent home after hospitalization when skilled nursing was better for the beneficiary. Fortunately, there is an appeal process you can follow if you feel you were incorrectly denied healthcare services.
Upon denial, you'll receive a letter in the mail stating you were denied. In that letter and in your plan materials the appeals process is outlined. You must appeal within 60 days of receiving the denial letter. If you miss the deadline you can still appeal, but be prepared to explain why you missed the deadline.
Once you have started the appeal process you can escalate the appeal at any time, if you receive an answer you don't agree with. Medicare recommends you follow these steps as you start your appeal.
Get Help filing your appeal. You can reach out to your state's SHIP program or appoint a representative of your choice. You can appoint your insurance agent, a family member, friend, doctor, advocate, attorney, or anyone else you choose to act on your behalf.
Gather information about your case. Ask your healthcare provider, doctors, or any medical supplier for information that may help your care.
Keep copies of all correspondence that you receive or send in for the appeal.
Start the process. Follow the directions on your denial letter, or your plan details to being.
Medicare Advantage plans are still a great option for you to use for your Medicare benefits. With millions of beneficiaries enrolled, it's possible that a mistake can be made. Make sure to arm yourself with the knowledge you need in case you have medically needed coverage denied. Don't hesitate to reach out to your insurance agent if you need help navigating the process.
Disclaimer: The material in this blog is for educational purposes only. It is not intended to replace, nor does it replace, consulting with a physician, lawyer, accountant, financial planner or other qualified professional.
Guest Contributor acknowledgments: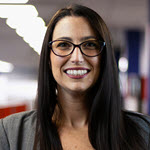 Lindsay Malzone is the Medicare expert for Medigap.com. She's been contributing to many well-known publications as an industry expert since 2017. Her passion is educating Medicare beneficiaries on all their supplemental Medicare options so they can make an informed decision on their healthcare coverage.
Deb is available as a caregiver consultant. She will answer the question: "Where do I start?" and find the resources to alleviate your stress. If you would like to invest a half hour to learn how she can help you, please contact her at:
Deb is the author of "Your Caregiver Relationship Contract." Available in both English and Spanish, this book explains how to have an intentional conversation and the how unspoken expectations can cause problems during caregiving. Click here to learn more about Your Caregiver Relationship Contract or here for the Spanish version: Su Contrato de relación como cuidador de un ser querido.