Understanding the VA Aid and Attendance Benefit.
Deb's Note:
Mom is benefiting from VA Aid and Attendance Benefits as the widow of a veteran. This money has made a huge difference in being able to keep her at home. She qualifies under several of the criteria outlined below: spouse of a veteran, requires aid to perform several activities of daily living and she is legally blind. I asked Justin to write about this topic since it is one of the most underutilized benefits available to our seniors.
Justin L. Scott, Esq.
Pensions given by the Department of Veteran Affairs, is an excellent source of additional income, if your loved one qualifies. To qualify, an honorably discharged veteran must have served at least 90 days with at least 1 day of service in one of the following periods:
Mexican Border Period (May 9, 1916 – April 5, 1917 for Veterans who served in Mexico, on its borders, or adjacent waters)
World War I (April 6, 1917 – November 11, 1918)
World War II (December 7, 1941 – December 31, 1946)
Korean conflict (June 27, 1950 – January 31, 1955)
Vietnam era (February 28, 1961 – May 7, 1975 for Veterans who served in the Republic of Vietnam during that period; otherwise August 5, 1964 – May 7, 1975)
Gulf War (August 2, 1990 – through a future date to be set by law or Presidential Proclamation)
Unlike Medicaid, you do not have to spend your money down to the maximum allowable amount. Nor does the VA have a 5 year look back or penalize transferring excess assets to a veteran's trust. To ensure you qualify and understand how you can obtain the benefit, contact an elder law attorney.
What is Aid and Attendance (A&A)?
Aid and Attendance is a monthly pension amount that is paid to a Veteran or surviving spouse. If your loved one meets the criteria above, then they can claim the pension if the following applies:
You are eligible to receive basic pension benefits, AND
You require the aid of another person in order to perform activities of daily living, like bathing, feeding, dressing, toileting, adjusting prosthetic devices, or protecting yourself from the hazards of your day to day environment, OR
You are bedridden, in that your disability or disabilities require that you remain in bed apart from any course of convalescence or treatment you have been prescribed, OR
You are a patient in a nursing home because of mental or physical incapacity, OR
You have corrected visual acuity of 5/200 or less, in both eyes, or concentric contraction of the visual field to 5 degrees or less.
So who can help you file a claim to receive VA pension, including the pension at the aid and attendance rate? Generally, someone must first be accredited by the Department of Veterans' Affairs to assist a claimant in preparing, presenting and prosecuting of a claim for VA benefits—even without charge. The Department of Veterans' Affairs accredits three types of people for this specific purpose:
Representatives of Veterans service organizations that are recognized by the VA
Independent claims agents
Private attorneys
A searchable list of accredited representatives, agents, and attorneys is available via the VA Office of the General Counsel website: www.va.gov/ogc/apps/accreditation/index.asp
VA accreditation, which is for both the sole and limited purpose of preparing, presenting, and prosecuting claims before VA, is needed to ensure that the claimants for VA benefits have responsible and qualified representation.
Regulations allow for a one-time exception to the general rule, which lets VA authorize a person to prepare, present and prosecute one claim without being accredited. The help must be without any cost to the claimant, is subject to laws governing representation and cannot be used to evade the accreditation requirements.
Both preparation and presentation of a VA claim includes, gathering the necessary information to file a claim for benefits, completing the claim application, submitting the application to VA, and communicating with VA on behalf of the claimant, as well as other things.
An attorney or claims agent that has been accredited by the VA, who is also a financial planner, can help the claimant with a claim for A&A. Although financial planners cannot use their VA accreditation for the purpose of promoting or selling any financial products.
If the VA finds that an accredited attorney or gent is using their VA accreditation for an improper purpose, the Department of Veterans' Affairs can and may suspend or cancel that person's accreditation.
With thanks to my collaboration partner,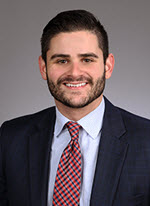 Justin L. Scott Esq., partner attorney of Bratton Scott Estate & Elder Care Attorneys, focuses exclusively in the areas of elder law, life care planning, trusts, estates, and estate administration.  Mr. Scott is a member of the New Jersey State Bar Association, New Jersey Elder Law Section and Camden and Burlington County Bar Associations. Mr. Scott earned his B.S. degree, cum laude, from Liberty University in Lynchburg, Virginia, and continued on to their law school, earning his J.D. degree. Mr. Scott was named by Avvo as 2016 "Client Choice Award" and is a frequent speaker on various estate planning and elder law topics. In addition, Mr. Scott is a published author of "Senior Shakedown: The Unknown Dangers of Getting Old, and How to Protect Your Loved Ones."
Disclaimer: The material in this blog is for educational purposes only. It is not intended to replace, nor does it replace, consulting with a physician, lawyer, accountant, financial planner or other qualified professional.