What does a hospital discharge planning team do?
Every hospital has a discharge planning team made up of nurse care managers and social workers. Physical Therapists, Occupational Therapists, Registered Nurses and Pharmacists are brought in as needed. This team is responsible for the documentation that proves you require the care/treatments given by licensed nurses or rehabilitation staff. Medicare calls this a "Skillable Need". It is during the discharge process, that a determination is made about getting post-hospital help at home or a rehab facility.
(Jump to Lessons Learned)
The discharge process begins prior to hospital admission when a social worker assesses discharge needs and your situation. Financial status and insurance coverage is reviewed to ensure that services after discharge are available and to determine what authorizations may be needed. The safety of your home environment and ability of family to care for you at home is uncovered through discussion. The home evaluation includes what items will be needed at post-discharge (e.g. walker, grab bars). Assessing the home environment is critical to this process since the expectation is that you will eventually go back home.
Discharge planning team members:
Nurse Case Manager
The nurse case managers oversee patients' care plan during the hospital stay and serves as a liaison between the patient, family, and healthcare professionals.
Social Worker
The social worker best understands insurance requirements, services available in the community and eligibility requirements. The social worker meets with the patient and family to apply for programs that will help like transportation and handicap placards.
Physical Therapist
The physical therapist evaluates functional abilities, which determines post-hospital care. Functional abilities are evaluated using specific criteria as set out by insurance. These criteria are directly connected to the level of care patients require after their stay in the hospital.
Physical therapists evaluate:
The patients' current condition(s) and chief complaint(s).
Musculoskeletal status: Gross range of motion, Gross strength, Gross symmetry, Height and Weight.
Neuromuscular status: Gross coordinated movement (e.g. balance, locomotion, transfers and transitions) and Motor function (e.g. motor control, motor learning).
Activity level evaluations like how far you can walk.

Occupational Therapist
Occupational Therapists are trained in Activities of Daily Living (ADLs), Instrumental Activities (driving, meal prep, care of others, care of pets, financial management, home management, and much more). They are trained in environmental modifications, cognition, vision, perception and psychosocial status and evaluate a patients ability to function independently and safely within their own environment.

Occupational therapists evaluate:
Customized treatment programs to improve one's ability to perform daily activities.
What is needed for appropriate weight bearing and/or necessary precautions while performing activities of daily living (ADLs).
Comprehensive home and job site evaluations with adaptive equipment recommendations and usage training. For example durable medical equipment used in safe transfers (e.g., ability to move in and out of bed or car, wheelchair.)
Performance skills assessments and treatment resulting in what is needed to promote endurance and mobility.
Guidance to family members and caregivers. Instructions to patients, family members, and caregivers on required home programs and how to use these programs at home to continue rehabilitation.
What happens at discharge:
Per regulations, the discharge team must ask the patient for three options on where they would like to go upon release. The hospital cannot make recommendations or influence your choice.
Unfortunately, once the physician(s) have determined you can be released from the hospital, the turnaround time between this decision and your release can be as little as an hour. The discharge team has little time to explain options for decisions you need to consider. Frankly, once you are cleared for release they need you out of the hospital bed as soon as possible. This puts you in a real bind. What is the likelihood that you will know of three local post-acute care facilities if that is what is being recommended?
Facilities go through an annual review qualified by a star rating of 1 – 5. The Center for Medicare and Medicaid Services (CMS) website has the latest survey ratings for post hospital facilities. A rating of 5 from CMS is the highest rating a facility can receive. A rating below 1 results in the facility closing.
A facility must be open for one year before it can receive a CMS rating. Until a CMS rating is received, the facility cannot apply for an insurance contract to be an in-network provider. That first year a facility has only Medicare or private pay patients. To find survey results go to: CMS Survey Results
Use Medicare Nursing Home Comparison to search centers in a certain radius and do a side-by-side comparison of how they perform in state regulated quality metrics.
Insurance companies contract with these facilities, find out ahead of time which facilities are under contract.
Prior to discharge, the rehab facility will call your insurance company for you, but being proactive yourself is best.
Google reviews of the different facilities you are considering. Ourparent.com has useful information.
With an unexpected hospital visit, keep on top of the nurse case manager for discharge plans and anticipated recommendations. Keep in mind if you move from ICU to a regular floor the nurse case manager may change. Talk to this new person immediately.
Make sure your loved one is admitted to the hospital and not just under "observation". Medicare will only pay for post hospital care if you are admitted and stay for three nights.
You can find a terrific series of questions to ask on discharge planning at Caregiver.org. Source: Caregiver.org: Hospital Discharge Planning Guide
Disclaimer: The material in this blog is for educational purposes only. It is not intended to replace, nor does it replace, consulting with a physician, lawyer, accountant, financial planner or other qualified professional.
With thanks to my collaborator on the Rehabilitation series, Emily Lintag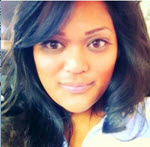 Emily Lintag is a hospital and health care professional who has served as a sub-acute rehabilitaion nurse, assisted living charge nurse and wellness nurse. In addition to serving as coordinator and hospital liaison with several rehabilitation facilities.