Healthcare after age 65 can be confusing and complex.
During a short window of time, no matter where you live in the country, you can disenroll from an Advantage plan and return to traditional Medicare.
Why would you want to disenroll from an Advantage Plan? According to Phoebe Shagan, RN, CCM of Reliable Health Solutions, LLC, it is often a case of "I just found out…" or "I just realized". Suddenly your plan has too many restrictions, the actual cost is more than you initially thought, you find you need a new treatment or your doctor is not in the plan and you don't want to change doctors. This is the time to reconsider your insurance choice. (Jump to Lessons Learned)
The difference between traditional Medicare and Advantage Plans, is that Advantage Plans are HMO plans or managed care plans requiring network participation. Traditional Medicare has no networks. No matter which type of coverage you have, you must pay for Medicare Part B.
To participate in a managed care Medicare plan you must have Medicare Part A and Part B and you continue to pay for Part B Medicare through your social security payments. Your Medicare card is put away as the independent insurance company offering the managed care plan is your primary health coverage, not traditional Medicare.
Traditional Medicare does not require network participation or referrals. There are deductibles and traditional Medicare only covers 80% of allowable costs. You are responsible for the other 20%. When you purchase a supplemental (Medigap) plan to work with traditional Medicare, the Gap or supplemental plan covers the additional 20% and may cover deductibles. These plans are also offered by independent insurance companies and fees (premiums) must be paid. Premiums are paid either monthly, quarterly, semi-annually or yearly. Usage of the plan doesn't change the cost.
In states, as New Jersey, Medicare gap plans are age-rated influencing the cost. Thus, as the person ages, the premiums rise. Generally, the cost (premium) changes once yearly and are guaranteed renewable if premiums are paid. You can move your residence from county to county or state to state yet keep the plan. An advantage plan must be changed to one which is offered by the state in which you reside, should you move. There is a 60-day grace period when you can change to a new plan upon notification of your new residence.
When an Advantage Plan is purchased there are low premiums or zero monthly premiums. When you use the plan, you incur deductibles and copayments, "out of pocket costs".
Traditional Medicare plus a supplement may end up costing $2,000 to $4,500 a year, paid in regular payments. While out of pocket expenses for an Advantage plan might cost more. In NJ, $6,700 is the set maximum out of pocket costs you might pay for care within one year.
Advantage plans are required to be "as good as traditional Medicare offering" but frequently there are networks, or other restrictions. Because Advantage plans frequently include extras which may not be included with Traditional Medicare, some people like them as a choice.
Let's go back to our initial question. Why would you want to disenroll from an Advantage plan? If your health changes or the plan changes, out of pocket costs can increase significantly. You may not have realized that the managed care plan had certain restrictions. Knowing about the disenrollment period and working with a professional to complete an assessment of your needs against your current plan is important. If you agree to a managed care plan you are agreeing to a yearly contract with a private insurance company, not the Federal Medicare Program.
Traveling
With traditional Medicare there is no problem if you are living or traveling within the US, you can get care without seeking approval. If you are in Canada or Mexico, you can get emergency care so you're able to return home for further care.
With an Advantage plan, you must know what they allow for traveling out of state. When traveling, even within the US, you need to speak with your insurance company to obtain information and frequently approval before you seek care. To be safe; while travelling away from home, you should purchase travel insurance. Plan on travel insurance if you are going on a cruise. Once you step onto the ship, you are no longer in the US, even if you are in port.
Navigating Medicare is confusing. This why you should seek the assistance of an independent licensed insurance agent. I asked Phoebe, "What should I look for in the person that helps me navigate the system?"
"Look for someone that can clearly explain how it (the insurance) functions and works. If you try and work through it on your own, talking to non-professionals, it can be confusing. There is no best company, there is only a company that works best for your needs."
When identifying a professional to work with, be sure to ask the following questions:
Are you licensed in this state and others? Insurance is overseen by the state board of insurance. Different states offer different insurance plans.
Are you independent? How many insurance companies do you work with? You want the agent to work with multiple insurance companies, a captive agent can only talk about one company. It's good to compare plans and companies. Does the insurance company have longevity and what is their rating? Not all carriers have the same rating even if they offer the same plans as other companies.
How long have you been doing this work? You want someone extremely knowledgeable about many different plans.
How much do you charge? Many professionals will not charge if they get a commission from the insurance company. However, some may charge a consulting fee which is waived if you use them to purchase your plan. Knowledgeable professionals need to know you are seriously interested and not just looking for free information.
If you are a caregiver, it is important to understand exactly what your parents have for Medicare insurance – traditional or an advantage plan and which plan is covering the bills. A plan from a prior job may be administered by the same company that offers independent plans and advantage plans. Each function differently. If you think they have Medicare, but they have another plan, you may find that they need care that isn't covered by their plan. If the care or facility isn't in the plan, you may have to pay the entire bill rather than a portion of it.
Work with a professional who understands the maze of insurance. Don't be convinced to make changes without checking to ensure that you are not giving up more than you realize.
If you live in New Jersey and are looking to change insurance to save money, realize that NJ is not a guarantee issue state (e.g. By law, an insurance company can deny you coverage). If you are looking to change companies for a lower premium to get different coverage, you may need to qualify by answering health questions.

Note: Medicare rules are complex and can change. Be sure to research your particular need and discuss your situation with your doctor and Medicare.
Disclaimer: The material in this blog is for educational purposes only. It is not intended to replace, nor does it replace, consulting with a physician, lawyer, accountant, financial planner or other qualified professional.
With thanks to my collaboration partner, Phoebe Shagan, RN of Reliable Health Solutions, LLC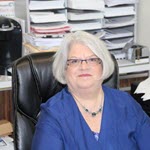 Phoebe is a licensed independent Life and Health insurance agent who is licensed in multiple states. She educates individuals about health care insurance such as Medicare, helping everyone find the right program and plan for their needs and budget.