The rise of social media has opened new doors for activism.
Though you might not think taking your message to Facebook or Twitter will result in much impact, this is actually a growing way to spread important messages about health, wellness, and resources. According to a Pew Research study, 70% of Americans use social media in some capacity. That's a huge percentage of the population who can be reached in this new way.
From mental health awareness to patient resources, everyone has the ability to advocate for their own healthcare. In this political climate, we can't afford to be quiet about our demands. These influencers and online-focused campaigns are advocating for patient health and policy changes across the board. Follow them today to learn how you can become an advocate.
Why Social Media?
While it's always valuable to reach out to local community resources, there's no denying that the online reach is more significant. Social media often gets a bad reputation since it can be a hotbed for online bullying and comparison. That being said, a new movement is pushing for more transparency in social posts. Also, more people are empowered to share their story in a public forum, and these messages have power.
Those struggling with questions about patient care and the best way to become health advocates often turn to the internet for a plan of action. Thanks to these social media influencers, this advocacy and resources are spreading farther. Being mindful of the positive impact of sharing campaigns and engaging with leaders in the world of healthcare change is one of the best ways to make a difference today.
Patient Resources
From spreading awareness about the realities of rising medical costs to connecting patients with the best local care, these resources have a powerful message to send. Visit their social media profiles so see the best way to share their latest movements.
National Patient Advocate Foundation – This organization represents the patient voice. They promote access to affordable, high-quality healthcare for people suffering from chronic, debilitating, or life-threatening illnesses. They strive to develop policies that help patients and caregivers both. Follow along with their story on Facebook or Twitter.
RIP Medical Debt – Americans all over the countries of all backgrounds are struggling to overcome crippling medical debt. As the price of quality healthcare continues to rise, more people are looking for a way out from under medical debt. RIP Medical debt has abolished over $120 million in medical debt for 60,000 Americans. They share patient stories and financial resources on Facebook and Twitter.
AARP – AARP is a national program that aims to enhance the quality of life for all people as they age. With over 38 million members, they advocate for better access to health care, legal protections for older employees, and sharing more information about healthcare marketplaces. Their advocacy reaches all aspects of life for aging populations, and their message is spreading further thanks to social media. Follow their Facebook to see their latest movements and expert advice for protecting your health and financial wellness as you and your loved one's age.
The Commonwealth Fund – This program supports independent research on healthcare research while focusing on promoting change in healthcare policy and practice. Through partnerships with educational programs and organizations, the Commonwealth Fund supports affordable, quality healthcare that's accessible for all. Follow their campaigns on Facebook and Twitter.
Mental Health
One of the most recent health movements on social media is the focus on mental. Social media is one of the first lines of defence for noticing signs of mental health problems in individuals, so it's no wonder these campaigns have such broad reach.
Mental Health America – This program focuses on community-based prevention and treatment of mental health issues. By utilizing the hashtag #B4Stage4, Mental Health America spreads awareness about the reality of living with anxiety, depression, and other struggles. Follow along with their latest campaign on Facebook, Instagram, or YouTube.
National Alliance on Mental Health – This grass root organization provides patient resources and education to advocate for mental health policies and assistance. Connect to their message on Facebook and Instagram.
Fighting for Change
While change in healthcare policy and the availability of resources will take more than just sharing social posts, it's important not to discount these simple steps. Engaging with these influencers above will keep you aware of the latest action and messaging in the public health and mental health communities. Share your own story online using your own social channels to increase awareness in your social circle. No matter how small your account, your reach matters.
If you know of additional healthcare and mental health social media influencers, please leave a comment.
With thanks to my contributor Wendy Dessler.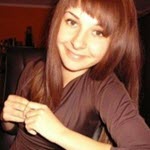 Wendy Dessler is a super-connector who helps businesses find their audience online through outreach, partnerships, and networking. She frequently writes about the latest advancements in digital marketing and focuses her efforts on developing customized blogger outreach plans depending on the industry and competition.
Disclaimer: The material in this blog is for educational purposes only. It is not intended to replace, nor does it replace, consulting with a physician, lawyer, accountant, financial planner or other qualified professional.