Start with Safety
An aging parent or loved one is now living in your home and suddenly… you are a primary caregiver. Whether that person has returned to your care from a facility following coronavirus threats, or you're taking on that responsibility for the first time, you likely need to make some adjustments to ensure the health and safety of the person you are looking after.
Technology might be the boost that can shift you from being an under-prepared caregiver to being ready to handle almost anything. When deployed properly, technology can help improve, sustain and increase the quality of a senior's life. Technology can allow people to live at home longer, reduce some health care costs and unnecessary hospitalizations and reduce the strain on family caregivers.
But with so many gadgets, computers, cell phones and security systems available, where do you start? And can they really deliver on their promises?
Part one of this article discusses how to start researching technology that can help at home and looking at that technology with an eye toward safety.
Where to Start
"Do your homework and look at reviews," says Kat Verdi, a principal in the company Sociavi, which makes senior-friendly tablets and software. "You really have to know your parent or aging adult. What's easy for us is not easy for them."
A good place to start is by talking to other caregivers. There are so many product options and features that the simple act of asking someone if they would purchase a device, software package, or monitoring service again, and whether they found certain limitations on what they bought, can be helpful. Then as Verdi states, do your homework.
When trying to decide what types of technology to research, consider the physical and cognitive abilities of your loved one.
Do they possess a degree of tech savvy? If not, can you control the device from your smart phone?
Do they have cognitive challenges like dementia or Alzheimer's disease? If so, be aware of how assistive technology like Alexa can cause confusion.
Have they lost strength, mobility or dexterity due to medical conditions?
With a complete understanding of your loved one's cognitive and physical abilities, acquiring and setting up devices can begin by embracing "safety first."
Monitoring for Safety
If those in your care have trouble moving around, leaving the house or need monitoring so that they don't wander, a smart home system can help. Many systems take the burden off seniors having to manually operate thermostats, lights or even locks. Some smart thermostats can adjust to a person's climate needs and smart lights can be set to automatically turn on and off at certain times or when someone enters/leaves a room.
Systems that enable automated door locks, security alarms and surveillance cameras help seniors remain safe. Cameras allow caregivers to observe loved ones from almost anywhere, but it may be best to make sure they don't seem intrusive. Remember, many seniors are accustomed to private lives and may resent the idea of being watched.
Cameras
Smart cameras that are Wi-Fi enabled are usually small, easy to install and pair with smartphones and tablets. Ones that facilitate live streaming provide advantages for quicker reactions and faster help should a loved one have an accident or health event. Some cameras come with microphones and speakers, enabling two-way communication, which may help compromised people relay information about their condition and feel more secure.
Motion Sensors and Trackers
Wearable sensors provide caregivers with opportunities for remote monitoring without being intrusive. These devices can provide alerts on unusual activity, send alerts if room temperatures deviate from normal ranges (i.e. activity from ovens or ranges), or even detect when someone has stopped moving.
There are motion sensors that can be installed on carpets, to detect when someone gets out of bed. One company has even developed a GPS tracker that hides inside a shoe. The device can help track those with Alzheimer's or dementia who are prone to wander, and it sends alerts to a smart phone.
Medical Alert Systems
Medical alert systems give caregivers extra peace of mind. In the event of a fall or a medical incident, the wearer of a medical alert bracelet, watch or pendant can push a button to alert caregivers or medical personnel of an incident. This alert acts as a beacon for assistance and ensures seniors are not left unattended for long.
The Senior List, a website that evaluates products and services for seniors and families, recommends that medical alert systems:
Be comfortable to wear with a choice of wrist button or pendant.
Have fall detection.
Are water-resistant for wear during bathing.
Contain battery backup.
Carry enough range to cover trips to the porch/basement/laundry room/mailbox.
Some medical alert devices are also available as smart watches. These modern-looking devices are discreet and may work independently of a cell phone. They may also operate as a wristwatch or activity tracker, and may provide medication reminders, daily check-ins and activity notifications.
In the next two articles, we'll discuss technology that embraces the benefits of virtual medicine and health tracking, automated medication dispensers and reminders, and finally, communication and entertainment devices.
With thanks to contributor Howard R. Seidman.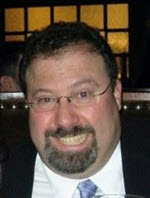 Howard is a writer and web content professional. Howard has written extensively on consumer health care, aging adults, education, and a variety of topics. He began his career in newspaper and radio before becoming a member of communications, marketing and public relations and writing staffs at hospitals, pharmaceutical companies, universities and insurance companies. He currently consults with clients and organizations on the written content, building and redesign of websites, as well as social networking.


Disclaimer: The material in this blog is for educational purposes only. It is not intended to replace, nor does it replace, consulting with a physician, lawyer, accountant, financial planner or other qualified professional.
Deb is available as a caregiver consultant. She will answer the question: "Where do I start?" and find the resources to alleviate your stress. If you would like to invest a half hour to learn how she can help you, please contact her at: deb@advocateformomanddad.com