Article written by Keith Hovey, RN, Esq. a practicing attorney in New Jersey with the law firm of Szaferman Lakind Blumstein & Blader.
Aged & Mistreated: A Guide to Understanding Your Legal Options.
Every family lives in fear that a loved one may suffer abuse at the hands of a health care professional. The fear is not unfounded. At least 1 in 10 seniors are abused each year, including seniors living with family. Elder abuse can take many forms: physical (whether intentional or negligent), emotional, sexual, and financial. Consequently, greater responsibility falls upon family members and guardians to ensure that their loved ones are free from abuse and receiving the care that they need.
If you suspect abuse, or simply want to understand your legal options, here is a helpful guide.
Criminal
If you believe an individual is in immediate danger, call 911 or the local police. If not in immediate danger, you should report the abuse to local law enforcement, the criminal division of the Office of Attorney General for your State, or the Department of Justice. Both your State Attorney General and the Department of Justice have websites with their contact information. Many states have begun initiatives to streamline reports of elder abuse. Similarly, the DOJ started the Elder Justice Initiative to help prosecutors, law enforcement, and private citizens to identify and report elder abuse.
Administrative
States require that health care facilities, such as nursing homes, assisted living facilities, and hospitals be licensed within the State that they operate. Individual health care providers, like physicians, nurses, physical therapists, etc., must also possess a license issued by the state in which they work. Facility and professional license information is public and accessible on-line. You can confirm the license status of a health care provider, whether a facility or individual, and see if they have been the subject of discipline in the past.
If you suspect elder abuse, not only can and should you report the abuse to law enforcement, but to the appropriate licensing authority.
For facilities, report the abuse to the health department for your state.
For individual health care providers, contact the licensing board for their profession, i.e. Board of Medical Examiners, Nursing, Physical Therapy Examiners, etc.
The purpose of these boards, in part, is to protect the public from unsafe practitioners. In response to a complaint, a licensing board will conduct an investigation and make a determination whether discipline against the licensee is warranted. Potential discipline includes monetary penalties, reprimands, suspension of privileges, and revocation of a license. A licensing board does not as part of the disciplinary process award money damages to the individual that initiated the complaint or the individual harmed by the alleged abuse.
If the victim is receiving Medicare or Medicaid, you should also report the abuse to those third-party payers, which may also trigger an investigation of the treating facility.
Civil
A guardian or an administrator or executor of an individual's estate can file a lawsuit seeking money damages against the facility and individuals responsible for the abuse. The money that is awarded in these types of cases is for pain and suffering, health care expenses, wrongful death, and potential violations of state and federal law.
Contact a lawyer that handles nursing home and elder abuse cases for a free consultation as soon as you suspect elder abuse. States and federal law can vary on the time an elder abuse related claim must be filed with the court. Waiting too long could mean that a court will dismiss your case as too much time may have passed since the abuse occurred. For a list of potential attorneys, check with your county or state bar associations. You can also search the internet.
Always review the attorney's profile on-line
Ask for a list of cases and former clients to contact
Ask what percentage of their practice is focused on elder abuse matters
Consumer
Lastly, health care is a business. As a consumer or the individual responsible for a consumer you have rights in the market place. If you suspect abuse, you should consider changing the facility, home health care company, or the health care providers responsible for the care. Before doing so, check to confirm with the third-party payer for alternatives. Not only can you take your business elsewhere, you can report your concerns in any one of the many on-line survey forums. You can report abuse, particularly financial abuse, to the Better Business Bureau.
A word of caution, postings on social media sites are not private and may become public in connection with a criminal, administrative, or civil litigation. Naming and disparaging facilities and individuals on social media may subject you to a civil suit for defamation. Therefore, refrain from social media posts regarding potential abuse before consulting with an attorney. If you decide to post anyway, do not use profanity and keep to the facts.
The Future
The U.S. Census Bureau currently reports the over-65 population nationwide stands at 49 million and will increase by more than 40% to approximately 69 million by 2030. To put that in context, 1 in 5 Americans will be over the age of 65.
During that same time our aging population aging increases, the number of health care providers continues to decrease. According to the Bureau of Labor Statistics, of the approximately 3.1 registered nurses nationwide, an estimated 1.2 million vacancies will emerge for registered nurses between 2014 and 2022. As for physicians, there are approximately 7,500 certified geriatricians in the U.S. According to the American Geriatrics Society, the nation needs an estimated 17,000 geriatricians to care for about 12 million older Americans. As of 2016, however, only 50% of the 383 positions in the 130 geriatric fellowship programs were filled.
Given the juxtaposition of the increasing number of our aging population with the decreasing number of health care providers to care for them, understanding your legal rights and exercising them is critical to keeping our elders safe from abuse — no matter who it involves.
With thanks to my collaboration partner, Keith Hovey, RN, Esq.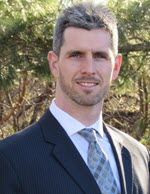 A practicing attorney and registered nurse, Keith is a board member of the Congress on Policy and Practice for the New Jersey State Nurses Association, an active member of The American Association of Nurse Attorneys, and a board member of the Administrative Law Section of the New Jersey State Bar Association. Keith received his undergraduate degree, cum laude, from Case Western Reserve University – F.P.B. School of Nursing. Keith practiced nursing in the Cardiothorasic Intensive Care Unit at Tufts-New England Medical Center and then went on to earn his Juris Doctor, cum laude, from Seton Hall Law School. A practicing attorney in New Jersey with the law firm of Szaferman Lakind Blumstein & Blader, P.C., he has been repeatedly selected as a New Jersey SuperLawyer™ Rising Star from 2011-2016 and listed among the Best Lawyers in America® for 2016, 2017 and 2018.
Disclaimer: The material in this blog is for educational purposes only. It is not intended to replace, nor does it replace, consulting with a physician, lawyer, accountant, financial planner or other qualified professional.