Many Test the Vulnerabilities of Seniors, Caregivers and Families
Natural disasters and other crises provide opportunities for scammers to take advantage of public confusion and uncertainty and exploit human vulnerabilities. The COVID-19 pandemic is proving fertile ground for scams and seniors are among the most targeted group of victims.
The United States Federal Trade Commission ("FTC") reports that the total amount of money lost due to fraud connected to COVID-19 scams was $75.25 million between January 1 and July 1 of 2020. Out of the 117,224 reports, the top categories reported for fraud are online shopping and travel/vacations, and there have been 18,874 reported cases of identity theft.
Unfortunately, the amount of money that scammers take from people age 70 and older is more than other age groups. The FTC reports that for those age 70-to-79, the average loss is $225. In the 80-to-89 group the average loss is $505.
What to Be Aware Of
Many scams are in the form of emails and websites that imitate governmental organizations like the World Health Organization or the Internal Revenue Service. Some are from fraudulent organizations seeking donations. The emails seem so real that people often feel compelled to open them without much thought. With the heightened state of panic due to the coronavirus pandemic, coupled with emails claiming to be from an employer or playing on the fear missing out on government stimulus packages, a person's anxiety level may play into a scammer's hands.
Unfortunately, those emails, "phishing emails" as they are known, also trick people into downloading malware onto their devices. Malware programs steal personal information without users even knowing they exist.
Scammers who push free COVID-19 tests or cures also attempt to press the anxiety button. They push registering for free COVID-19 home test kits, invitations to register online for in-person tests and tout pills, ultraviolet lights or bodily fluids from virus survivors with the promise of immunity. There are even "alerts" being circulated that say the recipient has been in contact with someone who has COVID-19 and they should "click here" to learn more.
Information that appears to come from medical authorities is especially dangerous for seniors. These emails might say, "click here" to get a COVID-19 test, to "see your Medicare benefits" or to "get in touch with your doctor."
Scams may take the form of websites or emails, but they are also arriving as text messages or robocalls or posts on social media. For instance, a robocall making the rounds is about "refunds" due to coronavirus. As some car insurance providers and utilities are now offering refunds and discounts, it's easy for consumers to be fooled by scam entities offering the same.
How Can You Spot Them? How Can You Stop Them?
If you are a caregiver, a senior or just someone who doesn't like being taken advantage of, remaining vigilant is the best way to avoid scams related to COVID-19, as well as scams that bank on people being vulnerable in any situation.
Always think twice before clicking on any link in an email.
Double check where the email is coming from by looking for oddities in the address.
Don't download any attachments from unknown sources that could install malware on a computer, phone or tablet.
Don't respond to texts or emails or answer calls from any source you're not 100% sure of.
Hang up on robocalls.

Most mobile service providers have free robocall blocking software/apps.
Let "sketchy" phone numbers go to voicemail for later review.

Visit only official sources/websites:

If an email says you owe a government agency money, visit the agency's official website to see whether such requests are legitimate.

Don't share personal or financial data. Be especially careful of anyone who asks for your social security or Medicare number to verify.
Keep software and antivirus programs updated on computers, phones and tablets; change passwords frequently.
Add two-factor verification to email accounts.
Government agencies, notably Medicare, will never contact people on social media; in the rare instance that they attempt to call or text, they won't do so without securing prior permission.
When asked for donations:
Don't give cash, gift cards or wire money.
Check websites like Charity Navigator or Guidestar to see if the entity requesting money is legitimate and/or trustworthy.
If you have suspicions that an email, phone call, text or offer of any kind may be suspicious, speak up. Talk to friends or relatives about what you've seen – they may have come across the same thing. And if you believe you have fallen victim to a fraud scheme, don't be ashamed – contact local law enforcement as soon as possible. In addition, report the abuse to the Senior Medicare Patrol (SMP). This program is managed by the Administration for Community Living (ACL) Office of Healthcare Information and Counseling.
Here are a few resources that may help caregivers, their loved ones and friends stay ahead of scams in the age of COVID-19 and beyond.
Coronavirus Stimulus Payment Scams
Charity Verification
Guidestar
Charity Navigator
FTC Coronavirus Updates
Enforcement actions, complaint data, scams and more with COVID-19 connections.
Coronavirus info
CDC, FEMA and White House joint site
Top U.S. Government Websites for COVID-19 Information
Senior Scams
National Council on Aging: Top 10 Financial Scams Targeting Seniors
With thanks to contributor Howard R. Seidman.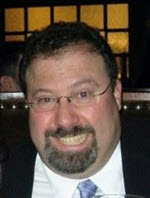 Howard is a writer and web content professional. Howard has written extensively on consumer health care, aging adults, education, and a variety of topics. He began his career in newspaper and radio before becoming a member of communications, marketing and public relations and writing staffs at hospitals, pharmaceutical companies, universities and insurance companies. He currently consults with clients and organizations on the written content, building and redesign of websites, as well as social networking.


Disclaimer: The material in this blog is for educational purposes only. It is not intended to replace, nor does it replace, consulting with a physician, lawyer, accountant, financial planner or other qualified professional.
Deb is available as a caregiver consultant. She will answer the question: "Where do I start?" and find the resources to alleviate your stress. If you would like to invest a half hour to learn how she can help you, please contact her at: deb@advocateformomanddad.com