For safety, look to more than just the bathroom.
I speak at senior centers, churches, and synagogues about what it takes to "age-in-place." You know, the ability to live out your life at home, in familiar and comfortable surroundings? I use mom as an example, touching on what we did to make it work financially, what we learned in hiring caregiver help, and what we modified and put in place to keep her safe at home.
It's the last point – what you need to stay safe – that folks put off.
The truth is there is much you can do to be proactive about safety without making major renovations. However, if you are going to change anything, the places to focus are the bathroom and kitchen. Dad made sure the bathroom was remodeled. He took out the tub, put in a walk-in shower with a seat and grab bars, lots of grab bars. Mom is unsteady standing too long and unsteady as she goes in and out of the front door and that worries me. We recently had a conversation about putting grab bars in additional places.
To understand what is possible, I sat down with Tim Ryder who owns a company called That Grab Bar Guy.
Tim started caregiving as a teenager, helping some of his older neighbors. He helped care for his dad and grandmother, who both had Alzheimer's. But it wasn't until he shattered his heel that he realized a simple grab bar was the one thing keeping him from what he desperately wanted, a shower.
"This is a very personal business. Often, I'm meeting people when they are vulnerable. They've just gotten out of a hospital or rehabilitation. And a bathroom is a very personal space, it touches on hygiene and how people live their lives."
A proactive conversation before an event like a fall will save you in the long run. Before you start the conversation take note if there is a gait change in your loved one's walking. Observe how they move in their environment. Ask them, "Are there places in the house, or tasks like washing dishes that make you feel unsteady?"
Then there is getting an aging relative to spend money on changes. Even a simple grab bar may be an uphill battle. To them it is a visible sign they are losing independence, so the pushback becomes, "I don't need that." "I don't want that in my home, it's ugly." The truth is that grab bars come in all colors, sizes and finishes. They can even be decorative, with things like seashells embedded in them.
To aid you in these conversations, (there will be more than one!) be aware that typical unsteady points are coming in and out of the house when you must step up or down while holding a door. Climbing stairs, changing a level, or walking long hallways if you don't have a walker or cane. Anyplace where you must stand for a while, like by a thermostat or by a washing machine. And of course, getting on and off the toilet.
"One woman I worked with had blood pressure issues. She could tell when her blood pressure dropped and once it did, she fell."
In listening to her story, Tim realized that she had fallen multiple times while in the laundry room folding clothes and while washing dishes. He installed a grab bar parallel to the top of the washing machine and if she felt faint, she could hold onto the bar and lay down on the washing machine until it passed. Tim installed a grab bar by the sink, so like the laundry room, she could hold onto the grab bar and drape herself over the sink until the lightheadedness passed.
"I want to make it easy for your loved one to live in their own space by eliminating the 5-15% of actions that can cause harm. If we can install grab bars, handrails, or short ramps, then they can still live life as they want for the other 85% of the time."
One older gentleman didn't fall during the day when his caregiver was with him. But he kept falling often in the hallway, so his son called Tim. Tim discovered this gentleman would get up to watch TV and have a beer after the caregiver put him to bed and went home. Who wants to go to bed at 8:00 pm? Fiercely independent, he refused to use his walker when the caregiver wasn't there. Tim installed handrails on both sides of the hallway, and he didn't fall again.
When discussing safety with your senior, be sensitive to their independence needs. Limit the discussion to things you feel can make their life easier and let them know that you will worry less if there are grab bars in the bathroom.
Work with a professional like Tim who can create a roadmap that gives them control over short and long-term decisions. A professional can suggest solutions for now, make suggestions for the future, and assure them there is no need to make big changes; it's one step at a time.
Tim will be coming out to mom's soon to measure and install grab bars at the front door. There are slim grab bars that mount between the regular and screen door and will eliminate her trying to find the door knob and edge of the door to hold onto when we leave the house. And she has suggested several other places as well – one by the thermostat and one to help her enter her bedroom.
Sometimes, given the alternative, a grab bar is the only possible solution.
"A mom had a 15-year old son who got hurt and didn't want grab bars installed in the bathroom. Mom's response, 'OK honey, what time is your shower? I will be up to help you wash.' They installed the grab bars." Tim
With thanks to my collaborator Tim Ryder – That Grab Bar Guy.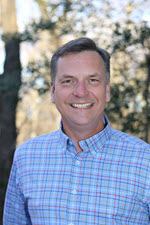 That Grab Bar Guy is a family – run business dedicated to helping everyone live more safely in their own homes. Tim Ryder, the founder, has been installing grab bars since 2003. Tim has a degree in Business Administration from Kean University and worked in the financial services industry eventually leaving to own and operate a few different businesses over the years. Most recently he owned and operated a custom closet and cabinet company. It was during the tenure of owning this business and caregiving for his late mother that he began installing grab bars first for family and then as an accommodation to his customers. Tim further learned the importance of grab bars first hand when he was injured in a fall and needed grab bars in the shower following surgery.
Disclaimer: The material in this blog is for educational purposes only. It is not intended to replace, nor does it replace, consulting with a physician, lawyer, accountant, financial planner or other qualified professional.
Deb is available as a caregiver consultant. She will answer the question: "Where do I start?" and find the resources to alleviate your stress. If you would like to invest a half hour to learn how she can help you, please contact her at: deb@advocateformomanddad.com