How to be a savvy social media user.
There is so much information available on social media; how do we know which are reliable sources? How do you figure out the best way to navigate these resources?
Dee Sparacio is an ovarian cancer survivor. During her journey, Dee learned how to be her own advocate and now she advocates for others with her blog "Women of Teal." As co-founder/co-moderator of the Tweet Chat Community #GYNCSM she can be found online on the second Wednesday of the Month at 9:00 pm EST.
I sat down with Dee to get answers to four questions:
What can social media give you when you have a chronic illness?
Where can you find patient support and advocacy information on social media?
What is the best way to use the different social media outlets for research and advocacy?
How do you know when an online source is credible?
What can social media give you, when you have a chronic illness?
"Social media gives you a connection to others, 24/7. You don't need to wait for a once a month support group. You get answers to questions quickly, which is important if you have a rare chronic disease."
Where can you find patient support and advocacy information on social media?
"Most people are familiar with Facebook, Twitter, and Instagram as a place where support can be found. In addition, there are online platforms for disease communities like SmartPatients.com or Inspire.com.
These communities tend to get information to you quickly and offer the opportunity to hear from people who have similar experiences with a disease. It starts with community members posting or asking questions."
SMARTPATIENTS.COM
This private online 24/7 community is designed for patients, family members and caregivers to learn from one another. Join a community and you can find questions like "I need a second opinion; do you have any recommendations?" along with fellow community members responses.
When you first join this community, expect your posts to be held for a period to ensure it is not the work of trolls or spammers. Patient experts review posts and moderate the site to ensure information is correct, and to build trust in community resources. In addition, post a question and patient experts work to find information for you.
Communities:
After you sign up on Smart Patients, click on the "Communities" link and you will find about 140 communities listed. Some are specific to a disease, others to caregivers. You must ask to join, and once approved, you can post, ask questions, or simply follow conversations using keyword tags. Consider joining more than one community; survivorship issues span many diseases.
Take note when you sign up of the keyword tags used by the group (e.g. gynecological cancers). These keyword tags can be used to find additional information across social media platforms.
Clinical trials:
Smartpatients.com allows you to search for clinical trials. You can search by drug, condition, specific cancer types, or specific conditions like Alzheimer's disease. You can even search for a clinical trial by treatment (e.g. stem cell transplant). Information about each trial is taken from www.clinical trials.gov. Like the community page, take note of the of key terms related to each trial.
This site also has a section on how you can educate yourself on targeted therapies for cancer. And, there are stories about living with an illness that deliver hope and inspiration.
INSPIRE.COM
Inspire.com is a global 24/7 online peer support community. This site allows members to share and learn about medical conditions, treatment, advocacy and support. Posts can be marked "private" on this public and private community. Inspire.com has paid moderators on staff as well as volunteer moderators in many of their communities. Moderators can be identified on the home page of each community, in a column on the right side titled, "Community Leaders".
Inspire partners with organizations like the Arthritis Foundation and Invisible Disabilities Association. Communities are listed in alphabetical order and there are many of them.
DISEASE SPECIFIC COMMUNITIES:
There are also online communities' specific to a disease. For example, Patient Power at www.patientpower.info is a cancer community.
What is the best way to use the different social media outlets for research and advocacy?
Twitter Chats:
Symplur.com has created the "Healthcare Hashtag Project." It lists by hashtags: tweet chats, conferences, and diseases that are trending, and it lists new and related hashtags. Symplur has created this site as "a free open platform for patients, caregivers, advocates, doctors and other providers that connects them to relevant conversation and communities."
The downside of Twitter chats is the public nature of them, and the 140-character limit when you need to ask a question or make a point. The upside of healthcare Twitter chats are the chat transcripts. These are posted so you can go back and look at them at any time.
Because hashtags are used on Facebook and Instagram as well as Twitter, you can look for groups and discussions across platforms.
Twitter Cancer communities have been smart about developing hashtags that all end with CSM (Cancer Social Media) so it makes it easier to find information online. For example: #BCSM gives you chats and a community specific to breast cancer, while #GYNCSM gives you gynecologic cancer chats and community. Most chats are scheduled in the evenings, although you will find some during the day.
Facebook:
To find groups on Facebook, start with a search using the name of the disease, a Hashtag or a keyword; resulting groups are listed. Click on the group and you will see it's posts and you will also see similar groups listed. Click on any group to see how they describe themselves and possible members. You must request to join private groups.
Instagram:
This social media platform is used by advocates and awareness organizations to share information with other groups of people. Organizations will share announcements, event information and photos from events. You will find helpful infographics on research here. Like Facebook, Instagram uses hashtags.
How do you know when an online source is credible?
Ask your physician and people in your support groups for recommendations. Then look for sites that end in .gov or .edu.
Follow research centers and teaching hospitals: NCI / NIH / Mayo Clinic / MD Anderson / Sloan Kettering. As you follow and see posts, look for doctors and other organizations to follow.
Look to professional organizations, they post vetted and reliable resources. Some examples: American Society of Clinical Oncology (ASCO), American Association for Cancer Research, Alzheimer's. org.
Once on a site, look around to see what resources the site lists, uses, or quotes. Look to see if they provide legislative, research, and patient advocacy. Do they have areas specifically for patients?
Once you start working social media, involvement in one will open involvement in other social media outlets. Just get started. The more you learn, the more you share on events, awareness, and research the more your knowledge and outreach will increase as well.

With thanks to my collaboration partner,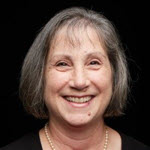 Dee Sparacio, ovarian cancer survivor, advocate, blogger and now one of Twitter's, 2017 #HIT100. Chosen along with fellow #gyncsm Twitter Community co-founder/co-moderator Christina Lisazo this honor comes from people in the health care social media community on Twitter. Each summer people are asked to nominate their peers who are active in various aspects of healthcare information technology. Some of the #HIT100 are entrepreneurs and journalists while others are researchers and physicians and policy makers, yet they all share information of value with the community.
Disclaimer: The material in this blog is for educational purposes only. It is not intended to replace, nor does it replace, consulting with a physician, lawyer, accountant, financial planner or other qualified professional.