It Takes the Research Our of Your Hands.
If you follow this blog, you know mom is living in our family home with the help of a live-in aide, a support network of family and friends, and of course me, her primary caregiver. She will be 90 soon and I worry that at some point she will need to move out of her home and into a community. Frankly, the logistics of that kind of move, finding the right facility that she can afford and have a chance of liking, keeps me up at night. It's a big decision and not one I want to make without help.
There is help from people like David Stamberg, owner of a Senior Care Authority franchise. Senior Care Authority is in the business of senior placement assistance. Senior consultants like David help families struggling with this decision by educating them on the process, partnering with the family, including the elder, for the right fit and sometimes steering them in a different direction. If an Assisted Living Community is not the best place, a senior consultant will honestly tell you and help you find other resources.
Like many people in the eldercare space, David comes to this work after 35 years in another field and, as a business owner, purchasing a franchise is a natural fit. But what made it his passion is his own experience with aging parents.
"I can relate to the issues my clients are facing because I am going through it with my own parents, one of whom is in a community and the other is at home with live-in care. This personal experience allows me to understand and have empathy for what everyone is going through. It allows me to help facilitate a difficult conversation and offer solutions the family may not be aware of, like a trial run in a community with a respite stay and offer suggestions that are in the best interest of the senior and their family."
How exactly does Senior Care Authority work?
The most important thing to note is that in most cases, a placement service like David's does not cost the family anything. If a family decides to move into a community that a senior care consultant suggests, they are paid by that community. That is why I think it is important to interview and have a high level of comfort in the person you work with for placement. You want the consultant to conduct extensive intakes to learn about your loved one and their finances so they can suggest the right Assisted Living or Memory Care community. If Medicaid is required, you want a person like David who can recommend a reputable company to help you navigate the process. If Medicaid is not involved, you may want someone with an unbiased view who will recommend a community even if they don't have a payment agreement with them.
What are the benefits of working with Senior Care Authority?
Someone in the senior placement space meets people at all stages of their journey. It helps to work with someone like David who has extensive contacts. Just like Medicaid assistance, you may need help getting a Power of Attorney (POA) for finances in place. Often people don't have a will or are a veteran and don't know about the Aid and Attendant benefits they may be eligible for. David can refer them to trusted resources which will help them. Sometimes it's just being an ear to listen to the struggles and hear the emotion behind them.
"I am the person who holds your hand start to finish and has your best interest as my primary concern. I've gone through extensive training with Senior Care Authority and, as a consultant, know how to cast a narrow net for a first review of communities. Too many options causes stress and confusion. If the first three communities are not what you are looking for, I'll widen the net. "
"It's not about just bringing a referral to the community. It's about helping you to think through the location of the community for family visits. Will the activities fit your loved one's interest? Will they like the food? Disliking food is a big reason why seniors may be unhappy in a community. Testing out meals is one way to minimize that issue. Happiness along with quality of care are the two keys and they apply to both the senior and their families."
"I'm not going to hand you a list and walk away. I will tour the building with you, ensure forms are taken care of and the move in is smooth, which eliminates much of your stress with the process. "
"I love helping people. That might sound cliché, but this is not a transactional business for me. I stay in touch after folks have moved. I had one couple who moved on their 67th wedding anniversary and I made sure there were flowers when they moved in. I'm an entrepreneur as well. I love learning a new industry and owning my own business. The icing on the cake is that families are being helped."
What can you tell the people who are reluctant to move a loved one into a community given what happened during the pandemic?
"As hard as it was on everyone in the beginning, the communities did the right thing by shutting down. Even as the rest of the world opened, to maintain strict protocols was necessary. I know how hard the staff worked to keep everyone healthy. Even now that I can tour facilities and bring people in to visit, they are still very cautious. They are doing rapid testing, taking temperatures and require masking. All residents are vaccinated, so ask the community what percentage of the staff and residents are vaccinated and then make that part of your decision. I can only say that given this unprecedented time, the communities are doing the best they can."
With thanks to my collaborator, David Stamberg.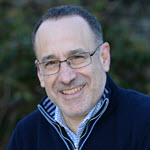 David places people in northern and central New Jersey along with Rockland County NY. Senior Care Authority is found across the country. Feel free to contact David at 201-564-7997 or at davids@seniorcareauthority.com. He will refer you to the correct Senior Care Authority Consultant in your area.
Disclaimer: The material in this blog is for educational purposes only. It is not intended to replace, nor does it replace, consulting with a physician, lawyer, accountant, financial planner or other qualified professional.
Deb is available as a caregiver consultant. She will answer the question: "Where do I start?" and find the resources to alleviate your stress. If you would like to invest a half hour to learn how she can help you, please contact her at:
Free 30 minute consulting call
Deb is the author of "Your Caregiver Relationship Contract." This book explains how to have an intentional conversation and the how unspoken expectations can cause problems. Click here to learn more about Your Caregiver Relationship Contract.