Rare Patient Voice Can Help.
Rare Patient Voice (RPV) has a mission: to empower patients and caregivers with rare and non-rare conditions to share their voices. They live out this mission by connecting patients and caregivers with companies and researchers developing products, devices and treatments to improve lives.
The vision to include the patient voice in research studies and ultimately improve the lives of patients and caregivers is an outgrowth of the work of Wes Michael, President and Founder of Rare Patient Voice. Founded in 2013, RPV has now conducted thousands of studies and has expanded from the United States to Canada, the United Kingdom, France, Germany, Italy, Spain, Australia and New Zealand. I have gotten to know Wes and Pam Cusick, RPV's Senior Vice President, a bit over the last few months. Their passion for this work is palpable and has resulted in a panel including over 100,000 patients and caregiver connections built on a foundation of direct connections and word of mouth. Wes's passion for his work is conveyed in his educational and fun videos where he might just sing about a topic.
RPV provides an amazing "matchmaking" service because about 80% of clinical trials are delayed or closed because of problems with recruitment. With a rare disease, the population is small and finding the right participant who fits the bill is not easy. Too few doctors refer their patients, and it is hard for patients to find reliable information on research studies and clinical trials on their own. This lack of community-based infrastructure to support finding participants is where Rare Patient Voice fills a huge void.
Imagine being totally frustrated by your inability to find a clinical trial on your own and then one day getting an email inviting you to be matched with a vetted clinical trial. Imagine being given the opportunity to share your insight on potential drug treatments and devices. Rare Patient Voice does just that by giving anyone the opportunity to sign up for their matching service.
The sign-up process is easy, joining is free and they are bound by HIPAA privacy laws. When you sign up you will be asked if you are a patient or caregiver. It then asks for demographic data like gender, age and diagnosis. Because clinical trials and research require details, you will be asked questions about the condition, stage, mutation, type or subtype. You will be asked about the severity, year of diagnosis, any medication or device you use. This may sound daunting, but it is not. Many of the questions have drop down boxes to select from and if you don't know the answer you can move on.
Once you are in their database, if you match the needs of a company or researcher running a study, you are given the opportunity to take part, and participation is varied. It can be a phone interview, a focus group, an online community or a survey and Rare Patient Voice pays you for your time. It is never a problem if you decline to participate.
But the reason to join is so much more than money. Your input supports other patients. It can spark an idea in a researcher's mind. It can impact someone else's life when the device fits more comfortably or is not rejected because of your insight. And I love the fact that they look for input from caregivers as well. We are the ones administering the medicine, or putting on, cleaning, or adjusting a device. The fact that Rare Patient Voice recognizes the important insight caregivers can share and give us a voice, is a breath of fresh air.
I so believe in the work of Rare Patient Voice that I became a partner. I urge you to check them out and consider registering, I did. https://rarepatientvoice.com/AdvocateforMomandDad/
WES MICHAEL: Founder and President, Rare Patient Voice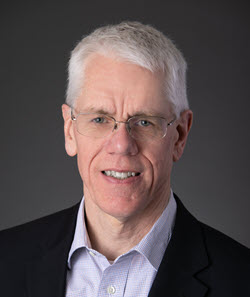 Wes Michael founded Rare Patient Voice in 2013 to give patients and caregivers with rare diseases the opportunity to voice their opinions in research studies. Rare Patient Voice has now conducted thousands of studies and rewarded patients and caregivers with over $9 million for their participation. Many have been recruited in person by Wes and his team at patient events like fund-raising walks and patient conferences, and through a referral program with patient advocacy and support groups. Rare Patient Voice now covers non-rare as well as rare diseases and conditions and has expanded from the United States to Canada, the United Kingdom, France, Germany, Italy, Spain, Australia, and New Zealand.
Disclaimer: The material in this blog is for educational purposes only. It is not intended to replace, nor does it replace, consulting with a physician, lawyer, accountant, financial planner or other qualified professional.
Deb is available as a caregiver consultant. She will answer the question: "Where do I start?" and find the resources to alleviate your stress. If you would like to invest a half hour to learn how she can help you, please contact her at:
Free 30 minute consulting call
Deb is the author of "Your Caregiver Relationship Contract." Available in both English and Spanish, this book explains how to have an intentional conversation and the how unspoken expectations can cause problems during caregiving. Click here to learn more about Your Caregiver Relationship Contract or here for the Spanish version: Su Contrato de relación como cuidador de un ser querido.